Next Level Top Performance Caps + ketones (360caps)
---
KETONES - PERFORMANCES - ENERGY
Contents: 360caps
Thanks to TOP PERFORMANCE (capsules) with ketones, pigeons will recover faster and reach a higher condition.
The efficiency of TOP PERFORMANCE increases by applying the NEXT LEVEL system by using TOP
PERFORMANCE in combination with TOP PROTEIN, TOP AMPUL and
TOP RECUP.
Instructions
Two capsules/pigeon immediately to administer after their arrival of a race
(within 10 minutes).
Afterwards 2 capsules/pigeon to administer, as an alternative for
Top Performance powder, on the days as mentioned in the feeding schedule. Capsules can be administered with an empty stomach or after the feeding. The effect raises if just upfront training sessions administered.
Before administering the capsule, best to moisten slightly so it's easier to swallow for the pigeons.

Conservation
Store in a cool, dry and dark place

Composition
Whey powder, exogenous ketones (BHB), spirulina, calcium carbonate, magnesiumacetate, potassium chloride, lipoic acid, gamma-oryzanol

| | |
| --- | --- |
| Contents | 360caps |
| Price excluding VAT | € 48.78 |
| Vat rate for this product | 6% |
| Price including VAT | € 51.71 |
| Brand | Next Level Pigeon Racing |
Similar or alternative products:
WITH KETONES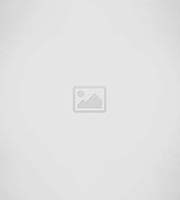 Contents: 400grams
KETONES - PERFORMANCES - ENERGY