Belgica De Weerd Belga Recharge caps
---
Quick recovery
Contents: 100caps
Belgica De Weerd Belga Recharge 100 Caps Prepared high quality protein, ideal for a quick recovery after competitions. Avoid protein deficits during the sports season, moulting and breeding. Effective help for the recovery of pigeons after intense efforts. Due to the high content of proteins, in combination with vitamins, amino acids and minerals, in particular, magnesium (2%) and calcium (2%), favors an even faster recovery. Maximizes the conversion of fats from food. Optimizes the preparation for the next flight.
Instructions
In the sports season: 1 capsule per pigeon on the day of the return and another one in the next day. In the period of breeding and reproduction: if necessary, a maximum of 1 capsule per pigeon per day.
Conservation
Store in a dry and cool place.
Composition
Soybean meal, Casein Wheat protein Palm fat powder, Extracts of tannin, Magnesium citrate, Calcium citrate, Sodium phosphate.
| | |
| --- | --- |
| Contents | 100caps |
| Price excluding VAT | € 14.15 |
| Vat rate for this product | 6% |
| Price including VAT | € 15.00 |
| Brand | Belgica De Weerd |
Similar or alternative products: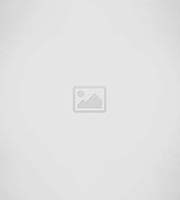 Contents: 180caps
ACCELERATED RECOVERY AFTER EXERTION